December 2018
I was very honored to have been asked to submit a written piece based on
Topography of the Witch
, to be published in
Volupté - Interdisciplinary Journal of Decadence Studies
http://journals.gold.ac.uk/index.php/volupte/article/viewFile/530/656
Link text here...
November 2018
Topography of the Witch - to Hekate
, a performative ritual piece produced specially for the
Occulture
conference in Berlin
https://www.occultureberlin.org/
Link text here...
Corduroy. pt.2 - a collaboration between Studio 44 and Neo:studios Bolton, England.
http://www.neoartists.co.uk/
Link text here...
May 2018
'A Rite of Spring'
Site specific performance as the final work from my year at Grafikskolan .. considering performance as artists book, relating to finished text pieces exhibited at Grafiska Sällskapet (footnotes)
April 2018
End of year show for Grafikskolan at Grafiska Sällskapet - final work on display being 3 large text pieces, handpulled screenprint on Hahnemüle paper ...
from 3 psychogeographic walks ... objects from specific sites, including ash then used in the final ritual performance.
Conceived and co-curated
CONJURING CREATIVITY - Art & the Esoteric
with Dr. Per Faxneld
(academic symposium and 2 day event, featuring workshops, art performance, sound art and experimental music)
https://fylkingen.se/node/2447
Supermarket Art Fair
- exhibited as part of a group installation with
STUDIO 44
https://www.supermarketartfair.com/exhibitor/studio44-d5569e41-a678-4af3-bbf0-57be927fe2cb/2018
Appointed to secretary on Fylkingens Board.
November 2017
Vernissage of group show Corduroy, a collaboration with Studio 44 and artists from 'Neo-Art' gallery collective in Manchester, England.
Collaborated with Steph Shipley, joint psychogeographic walk, spoken word perfromance, photography, screenprint text and projection onto screenprinted 'cut outs' .
September 2017
Back to school - started a project year at Grafikskolan in Stockholm focusing on Artists books,
both traditional letterpress and bookbindig techniques combined with contemporary practice.
April 2017
Part of curatorial group for Studio 44 at Supermarket Art fair.
Became a board member of Fylkingen
March 2017
Conceived and curated the first Art Magick symposium in Stockholm, A small one day symposium consisting of talks, a practical workshop and lecture.
This was a tester for a larger symposium planned for next Spring.
Curated the 5 women show 'Within the Scope of Possibility - or The Luxury of assuming Free Will' at Husby Konsthall, bringing together artists who hadn't previously worked together. Including a performance piece by Sisterloops.
January 2016
The first part of my collaboration with Per Åhlund, 'Other Frequencies - The Aesthetic Idealisation of Death', is opening on Friday 13th,
in the project Room of Studio 44.
November 2016
Taking part in the group show 'Ökand' , new and old members of Studio 44 exhibiting together in the main gallery during November.
June 2016
Books from the Urban Myth series (hand made artists books) are to be included in the Open Air Art Book Fair on Långholmen
Continuing research for 'Other Frequencies' ongoing research, installation and sound project exploring the 'notion' of Death, with the Swedish Sound artist, Per Åhlund....... the first exhibition is planned for Spring 2017
May 2016
I've been accepted as a new member of the Artists Collective -
Studio 44
looking forward to working with a new group of artists in Stockholm.
THE PERIPHERAL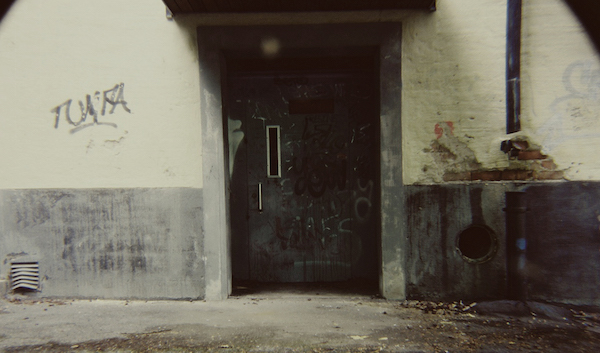 26.2–3.4 2016
Finissage söndag 3 april 2016 kl 15–18
Öppet fredag–söndag kl 13–16, t.om. söndag 3 april. Stängt över påsk.
Gotlandsgatan 76, Stockholm. Buss 3 och 76 till Gotlandsgatan eller tunnelbana till Skanstull
February 2016
I'm happy to have been invited by Mattias Larsson to have a solo show at CANDYLAND in Stockholm.
Looking at themes of the other, categorisation and power structures within society.
I've asked Anders Bryngelsson and Jonas Tiljander to contribute some sound work to this show, which will manifest as an assemblage, projection and finally an artists book.
December 2015
On the 19th December the amazing psychadelic drone punk band Bremen, release their latest LP, Eclipsed, featuring a front cover image by my good self,
https://blackesteverblack.bandcamp.com/album/eclipsed
November 2015
One of the visitors to the Artists Book salong was the inspiring Russian curator Maria Kotlyachkova who is curating an exhibition of Artists Books this December, one of my books from 2006, 'The Wolf' will be alongside some books from print Press Editions which will be exhibited this December in St.Petersburg.
October 2015
I'm really pleased to be co curating the Artists Book Salong, along with Sven Einarsson, which takes place at Husby Konsthall running from November 21st - December 6th, this was an idea originally conceived in the summer after visiting the artists book archive at Botkyrka. This was an experimental salong, democratically open to all who wanted to contribute a book work, including amongst others, works by students of Grafikskolan, Firework Edition's by Thomas Liljenberg and Leif Elggren, MABL(Mobile Artists Book Library), Ulla West, C.M.Lundberg and Robin Smeds Matilla.
The vernissage will include a discussion panel on Artists' books, their role in contemporary art and how they can be defined.
May 2015
Urban Myth - Leeds
Site specific installation resulting from a psychogeographic walk around Leeds, England
Manifested as a site specific woven sculpture/structural installation, inside a deconsecrated church,dedicated to the victorian spinners and prostitutes of Mabgate.
This was part 1 of a project with the inspiring sound artist Dave Procter and forms a chapter of the ongoing Urban Myth research and collaboration series.
' After the Ritual ' - bookworks from Human Nature
On December 6th, 6pm at Tobaksvägen 6
A one night only event showing 2 artist bookworks and the documentary projection from ' Human Nature - pt2 '
Ritual performance photos taken by Anna Drvnik
Nygrafik 2014
I've been chosen to take part in a group show of contemporary printmaking in Sweden.
Running from the 4th - 26th October
more information at http://www.husbygard.nu/konsthall.html
November 2013 - SMOKE & MIRRORS
I'm very pleased to have been invited by curator Abi Cush to take part in a joint exhibition in my home town, Bristol, with the Bristol based artist Zanne Andrea.
This will be a site specific project in the abandoned Edwardian Toilets on Park Row.
Abi has set up a blog, which we'll be adding to weekly, to promote a dialogue and help us all to realise this project over the physical distance between Stockholm and Bristol.
http://smokeandmirrorsbristol.wordpress.com/
October 2013
HUMAN NATURE? pt.2 R I T U A L
ATELIER 123
21st September - 19 October
ritualinstallationview1
September 2013
H u m a n N a t u r e ? Pt.2 RITUAL
The interactive ritual performance and opening of the project will take place on Saturday 21st September to coincide with the harvest moon.
The closing of the project will coincide with the hunters moon in October.
Viewing times for the installation are 3 evenings a week, Tuesday, Wednesday and Thursday from 5pm till 8pm at Atelier 123
This project will evolve during the month with a book work containing articles taken from the performance.
This work will be presented in the last week along with artefacts from the Ritual performance part of Human Nature? pt.2
August 2013
I'm back in the studio and currently working on a new series of suspended artefacts which will form part of Human - Nature? Pt. 2 - Ritual
The finished work and performance will be premiered on the 21st August at Atelier 123 in Hökarängen
June 2013
Human - Nature? Pt.1, Lost & Suspended Artefacts
The first part of the Human - Nature? series, which consists of a screenprint, a small book work and some suspended porcelain artefacts,
Hanging in the Kultur Kafe Lokalrätten from 8/6 till 24/8
May 8th 2013
Interviewed by Rymden - internet culture magazine,
to read more click on the link below
http://rym.dk/kontemporara-konstnarer-geraldine-hudson/
April 2013
- The first 'Souvenir' stall will take place as part of Hökarängens Dag on May 25th featuring porcelain postcards and some memorable cakes.
The project 'Souvenir' is a continuation of the porcelain postcards from Berlin-Warsaw in 2008.
Used as a keepsake, memento or memory of the past, a souvenir postcard can be a signifier to another time or place. The idea of a souvenir often conjurs up images of smultz and kitsch but these souvenier postcards, printed with images from psychological walks around various cities, often depict places which are initially thought of as ordinary, but it's the everyday familiarity of these places, which are often overlooked which makes them extraordinary..
We often readjust our memories or recollections to suit our emotional needs, imposing so much emotion on an object that in itself it becomes more important than the original event or memory it signified, in this way, the bleakest of scenes can have a total change of meaning once presented as a postcard, a nostalgia for the sense of place.
As an object a porcelain postcard is obsolete as its inherent fragility means that it cannot be posted and fulfill its function.
There will be a series of Souvenir postcards made as part of this ongoing project, documenting places or parst of the city which are lieterally disappearing as the face of regeneration takes over.
March 2013
SANITARY
pages from the porcelain book, 'CLEAN' photo by Anna Drvnik
pages from the porcelain book, 'CLEAN' photo by Anna Drvnik
Sanitary was a project I started last year as part of a group art show, but sadly due to time and logistics, was never fully realised how I would have liked....so I decided to continue the thought process and take the project into Konstapoteket to see how it would work..... the end piece is an installation and series of artists books. These books were realised in the form of screenprints on found fabric, screenprints on paper and imprinted porcelain.
This is not necesarily the end for this series of work, as I often work in cycles and always revisit projects, but for now, the work in the exhibition feels complete.
Sanitary exhibition text
December 2012 - (M)other Wolf
I've continued to work on the 'other wolf' project here and there, throughout the past year, through a series of dry point etchings, ink drawing and porcelain work, working through some concepts I first started looking at years ago, that of questioning the meaning of ' wild ' in contemporary western society, if wild relates to a physical place or rather a psychological space, something lingering there in the subconscious ........ also by looking at our relationship with nature, the wild and how contemporary society chooses to either adore or vilify the 'natural world' viewing it as a strange phenomenum that they are not organically a part of, this led to obvious associations between the days of Victorian colonialism, Nature as play thing and spectacle.
This project has been put on the 'back burner' whilst I completed some work for the SANITARY installation .... but has emerged again and is evolving now into some work which should be completed in time for winter/spring 2013 .
Whether I'll exhibit Mother Wolf or not, Im not sure yet, I feel that this project needs more time to be realised, even though some of the ideas from the work are part of the Human - Nature? series being exhibited in parts, part 1 in June and part 2 in the autumn.
February 2012 - My first exhibition this year is in Stockholm opening on 10th march, alongside 3 other Stockholm based artists.
We've been working together on an experimental artist led initiative to exhibit our work independently of any existing galleries in Stockholm. We are a small group of artists who all come from different backgrounds and perspectives, as well as working in very different disciplines, you can find out more about this project on the Galleri Gorz website....
www.gorz.se
February 2012 - Work in progress - I will be moving into my new ateljé at the beginning of December, this will coincide with a new series of work - (M)other Wolf - which forms part of the ongoing Human - Nature? series
November 2011 - Verbotene Stadt in Reinraum with Chris Dreier finishes on the 23rd November with an artists talk.
http://www.reinraum-ev.de/
October 2011
Verbotene Stadt (with Chris Dreier)
Verbotene Stadt II opens in Düsseldorf on 4th November
postcard for Verbotene Stadt (Düsseldorf)
Vernissage 4th November, Reinraum Düsseldorf
June 2011
Gefängis Neukölln - Cafe Schönstadt
pinhole medium format photo Soviet Barracks, pinhole photo 2010
This year I am really excited to be showing some work as part of 48 Stunden Neukölln, Berlins biggest Arts festival set in my old neighbourhood of Neukölln.(I last exhibited at the festival in 2009) I am showing work inside the old jail which this year for the first time is being used as an exhibition space, there are 41 artists taking part with work in 30 different cells, the work ranges from performance, multi media, painting and film.
I will be showing a series of medium format photographs taken at two different disused soviet army barracks outside Berlin, the silent still nature of the photographs in direct contract to the lives of the conscripted soldiers who lived there and also the regime they represented, these photos are to be viewed in contrast to the Guilty-Innocent series of photocopy prints and soap, hoping to create a dialogue between the poles of state sanctioned violence and criminal judgement within society.
http://infurafo.org/
http://48-stunden-neukoelln.de
August 2010
Verbotene Stadt
Verbotene Stadt is an ongoing project in collaboration with the german artist Chris Dreier, the first part took place in Berlin, August 2010, the second part of the project will be exhibited in November 2011 in Dusseldorf
[slideshow]